Many people think the Citizens Advice service is a government body.  Not so!  Each office, or group of offices, is an independent charity.  As such we rely heavily on donations.
If you have received good service from us, please consider making a donation
You can help support us by donating in one of the following ways:
However you pay and regardless of whether it is a one-off or regular donation, please remember, if you are a UK tax payer, to tick the box that allows us to take advantage of Gift Aid.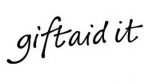 Many thanks for taking the time to read this and for any donations you may make.