Before contacting us for help/advice please check
that you live in the area highlighted below
If you don't, you are still welcome to use our online help/advice material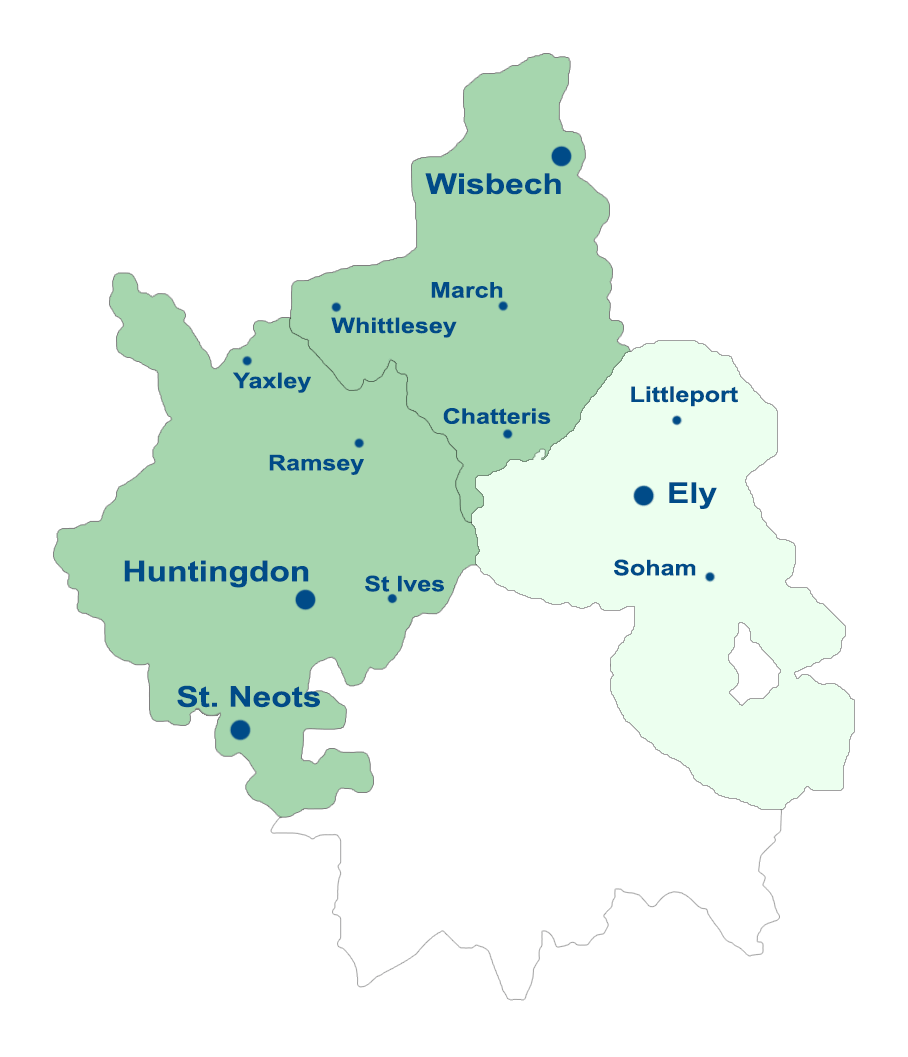 Meeting locations
On occasions, especially regarding complex problems, our Advisors may recommend getting together in person and so will arrange an appointment at an agreed time and location. Some of the locations we have used are shown below.
For local residents only:
Chatteris
St Neots
Whittlesey
Wimblington
We are now offering a limited drop-in service at locations in our catchment area. No timed appointments are available – just turn up, but note that the number of people that we can see in each drop-in session is limited and they will be held on a first come first served basis.
Huntingdon drop-in service
A weekly session on
Monday from 9.30am to 12.30pm
Pathfinder House, St Mary's Street,
Huntingdon, PE29 3TN
Chatteris  drop-in service
A weekly session on
Wednesday from 10.00am to 12.30pm
Chatteris Library, 2 Furrowfields Road,
Chatteris, PE16 6DY
Whittlesey drop-in service
A weekly session on
Friday from 9.00am to 11.30am
Peel House, 8 Queen Street,
Whittlesey, PE7 1AY